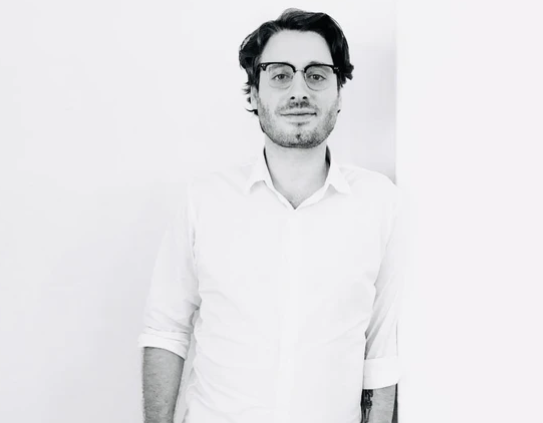 Edoardo Arricale, Founder & Studio Lead.
Studio Arricale is founded and led by Edoardo Arricale.   Edoardo's stellar international career has formed a unique combination of experience and skills which enable him to guide and deliver luxury residential and commercial real estate developments.
Prior experience:
Interior designer at Candy & Candy, David Collins and Kelly Hoppen.
Creative Director for a Singaporean furniture e-commerce start-up.
Global FF&E director for WeWork.
Approach:
Studio Arricale prides itself on delivering luxury projects to reasonable timelines and within budget.  Our unique skillset will ensure that the journey and the outcome are enjoyable, fit for purpose and cost effective, no matter how high the level of luxury desired.  Edoardo's personable manner and positioning in the development structure will ensure that you are buffered from the stresses of development.
His experience as an interior designer for some of the world's leading interior design companies has developed a keen eye for detail.  Edoardo is able to ensure that the client / interior designer relationship, which is often the source of a lot of project difficulties, is facilitated properly and that the interior designers create a vision that matches the clients desires and needs.
Whilst working for WeWork, Edoardo has developed a global network of furniture makers and artisan craftsmen.  He has a keen understanding of the global furniture industry, the costs of production as well as the design and production process.   Edoardo is able to negotiate aggressively on your behalf to ensure competitive and fair furniture costs for the projects he is manages.
Edoardo is an enthusiastic team builder who prides himself on ensuring all parties involved in the development are engaged, committed and held accountable.   He is able to manage large and complex teams, across different territories and countries. Edoardo builds teams based on trust, passion and with  communication at its core tenet. 
Working With Studio Arricale:
Please get in touch for an initial consultation with Edoardo to assess whether Studio Arricale is able and suited to help with your development.
Please be aware, as a boutique consultancy, Edoardo will typically limit the number of projects he is working on to 1-4 at any one time, to ensure he can give the necessary attention to each one.